Are you thinking about getting a generator as a power source for your household in case of a blackout? I have great news for you! Our team here at Generatorist has helped over 600,000 visitors find information about generators and we will help you as well.
A lot of people make this purchase only after they are left without any electricity.
This puts them under pressure and they often make hasty decision that leaves them with a costly machine that doesn't fit their needs.
Please, don't be such a person.
Backup generators for your household appliances can become quite an overpriced investment, especially if you have no idea what you need to purchase.
Luckily, we have published this shopping guide that will help you make a much more informed and better shopping decision.
Consider your power needs
The first thing you need to do is to assess how much power you will really need. You can do this easily by listing all essential and also non-essential electronic appliances you want to keep running during the power outage.
Once you have them listed, you need to follow these steps:
Write information from name tags on required running and starting watts for each appliance into a table (see the example below)
Then you need to add up all the running watts required to operate your appliances
The next step is to find the item with the highest additional starting watts
Add this number to your total running watts
The final number represent the amount of starting watts your generator needs to provide
Below, we are giving you an example of calculating wattage needs for a generator. We have created a guide with the most common appliances and their power needs, check it out.
CALCULATION EXAMPLE:
We have decided that in case of a weather-caused blackout, we would need only essentials such as refrigerator with a freezer so our food will be safe, a lamp that will serve as an emergency light source, a small window AC unit to keep the temperature under control, a toaster, and a laptop.
Selected Appliances

Rated (Running) Watts

Additional Starting Watts

Toaster

850 W

0 W

Refrigerator / Freezer

700 W

2,200 W

Laptop

50 W

0 W

Lamp (2 Lightbulbs)

150 W

0 W

Window AC (10,000 BTU)

1,200 W

3,600 W

TOTAL

2,950 W

6,550 W
As you can see in our example above, if we add up all running watts of our appliances we get the number 2,950 – so we are well within the 5500 running watts limit (850 + 700 + 50 + 150 + 1,200 = 2,950).
However, we would need a generator that is capable of producing at least 6,550 surge (starting) watts to power all these appliances (2,950 + 3,600 = 6,550).
Just keep in mind that some electric appliances in your home may not have running watts provided on their data tags. If this is the case, you can estimate the running watts required thanks to the following equation:
Watts (W or kW) = Volts (V) x Amps (A)
Amps (A) = Watts (W or kW) / Volts (V)
So, as long as you have required Volts and Amps, you can easily convert them into an estimate of required running watts. Maybe you remember that this equation represents Ohm's law from High School physics.
Luckily, there is a device called "appliance load tester" (214+ Reviews) that you can get to determine precisely how many watts each appliance takes. You can easily get one from Amazon and avoid all that physic´s equation.
Once you got your total running and starting watts, you need to consider whether you want a stationary or a portable model.
To help you learn more about generator power levels, we have created these guides:
Once you have decided which electric appliances you want to keep running in the case of a power outage, you need to consider the portability of your generator.
In general, there are two main groups of machines good for households.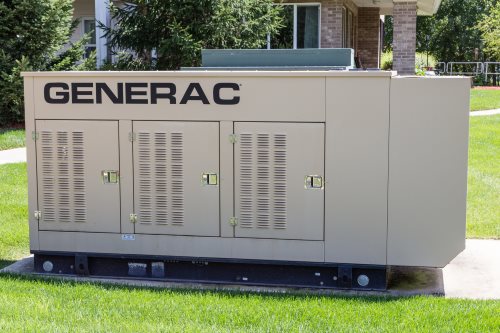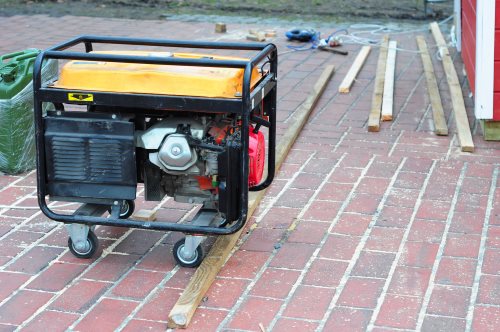 The standby home generators are stationary models that are quite large.
These should be installed by a reliable, professional company that employs expert electricians so expect to pay more for labor.
What I like about these models is the fact that they provide a lot of electricity and start automatically once your power is out (so you don't have to be at home and still your fridge will keep running).
The portable home generators are smaller machines than standby models.
In general, these machines need to be started manually and don't provide as much power as standby generators. However, these are perfect for short-term emergencies.
The best part? These machines can be easily moved around, stored out of your sight, and are much more affordable.
You need to realize that each type has its pros as well as cons.
Frequency of power outages
Another thing you definitely should consider is the frequency and severity of your power outages. You will need a different type of machine if you are out of power for several days each month than a person who is out of power for just a couple of hours once a year.
We have identified three main scenarios:
1. You experience frequent, prolonged power outages
If you live in an area that is prone to hurricanes, blizzards or other severe weather events, you lose power frequently. 
If this is the case, then you may consider a powerful home standby unit (if you are not in a flooding area), or a strong portable/inverter generator that will be able to run a majority of your household appliances without any issues.
2. You occasionally experience power outages
If you live in an area that loses power only from time to time, then you won't need an expensive power backup for your whole household. A decent portable/inverter generator will do the job if you need to run all the essential appliances.
3. You lose power once a year at most but still want to be prepared
If you seldom experience power outages (or not at all but still want to be prepared for a blackout), then you may consider getting a mid-range inverter generator that is quiet and perfect also as a recreational unit for camping. 
Just get one with a parallel kit if you need more power than you initially thought.
As you can see, there is no one-hat-fits-all solution to your generator needs. You need to consider the environment you are living in and the weather conditions as well.
To make things even more complicated, there are also many other extra features your generator should have. Just see the paragraphs below.
Extra Features to look for
Except for the maximal volume of power and the portability of your generator, there are several other features you can consider while shopping for the best power backup machine for your home.
Our Generatorist team recommends the following features:
At least 1 alternative fuel source if gasoline is not available
Electric start with manual recoil backup for convenient use by anyone
Included maintenance-free electric battery with a trickle charger
Built-in inverter or automatic voltage regulation
Automatic idle control for reduced fuel consumption
Durable frame and steel fuel tank
Fuel gauge and low-oil shutoff
Manual fuel-shutoff switch/valve
Longer run time
OHV (overhead valve) engine
Spark arrestor
Multiple types of outlets with covers
At least one outlet for higher wattage items (30 amp)
Folding handles with a wheel kit
We do realize that these features cost extra money. That is why you need to consider your budget and prioritize each feature that you need. 
What we consider to be a necessity may not be so important for you and vice versa.
things to consider
Before getting a generator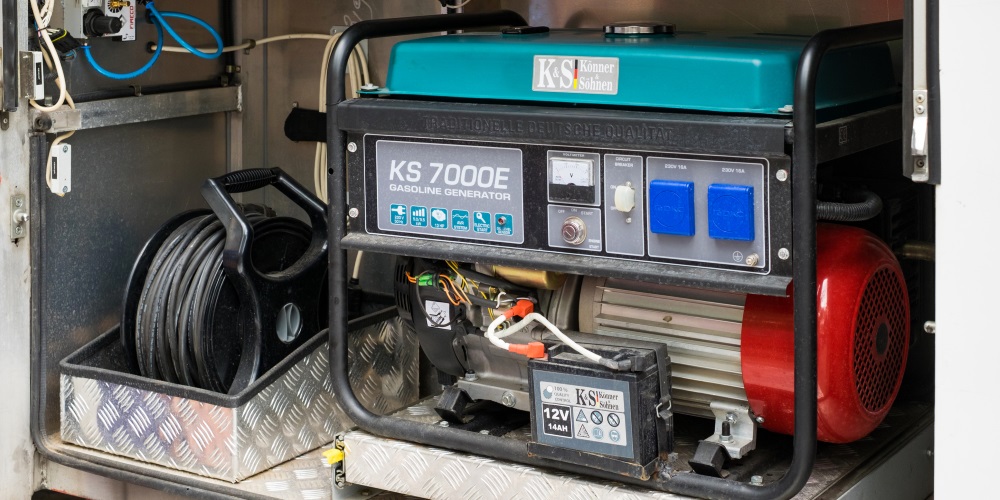 A lot of people do rush into getting a backup power unit for their home without realizing that there are some other less-talked-about things associated with using a generator.
A transfer switch is one of the most overlooked items when getting a backup generator for your home. You need to purchase one and have it installed by a professional electrician. 
Running a generator without it is not safe and will significantly limit its powering abilities.
The transfer switch is a small electrical board (similar to a circuit breaker panel) that will make sure you are not going to damage your generator, fry your electric appliances, or endanger anyone working on power lines.
Also, you can not safely connect and operate essential electric appliances that are hardwired into your house´s wiring system such as central heating and air conditioning, water and sump pumps, or water heaters without it.
There are two main types of residential transfer switches for you to choose from:
Manual – While these units cost between $100.00 – $800.00, you can expect to pay more as it is around 3-4 hours long job for a professional electrician to install it and he or she can charge between $50.00 – $100.00 per hour. That makes it an additional $200.00 – $400.00 for labor.
Automatic – In general, these units are more expensive as their price range is somewhere between $300.00 – $2,000.00, and the installation will be closer to the $300.00 – $400.00 range.
Luckily, there is also a less expensive alternative to the transfer switch called an interlock device. This is a small connector that will enable you to connect your portable generator to the service panel without the need for a transfer switch and it will cost you around $50.00 – $150.00.
Its installation should also be done by a professional electrician so again, there will be some labor costs. 
Just keep in mind that not every electrical system or building can use the interlock device.
Although it is quite obvious, lots of people don't realize that a generator can be noisy, especially if you run it in a densely populated area. 
Trust me, your neighbors will not be very happy about your generator unless you are going to share some of that electricity with them.
If you don't have a big piece of land all around your home, it's always good to invest in a quiet machine. The quietest portable generators I know produce around 55 dBA on a 50% load. 
That is as quiet as urban background noise during the daytime (it is even quieter than a normal conversation which is around 70 dBA).
However, the quietest machines are much more expensive.
If you don't want to risk good relations with your neighbors, just let them know that you are going to start your generator in advance and offer them some of your electricity as a form of compensation for the noise.
Like with every other machine that has an engine in it, even your generator will require regular maintenance. 
Luckily, as long as you are a handyman you can manage to do the basic maintenance on your own.
In most cases, you will need to perform just the basics:
Control engine oil levels and change old oil for a new one
Inspect and replace old spark plugs
Inspect, clean, and replace air filters
Give your machine a test run every month
Keep both your unit and the body of your engine clean
Inspect and clean fuel filter and gas tank
Inspect and clean spark arrester
Inspect and fix any loose bolts, wires, or rusty parts
Although it may sound like a lot, you can do the most within two hours. If you feel like any of the processes above are over the limits of your capabilities, then expect to pay some money for labor at a local service of small engines.
Such places have experts that will gladly do the maintenance for you.
Storing your generator may not be as easy as it may seem in the first place. The most comfortable way to store your unit is to get a wheel kit and a foldable handle to easily move your machine around.
Also, you need to keep in mind that if you are going to store it for a longer period of time, you should either drain all the gas from your generator or add a fuel stabilizer into the tank and let it run for a while as otherwise, the gas inside will go bad and will create gum deposits that will clog your carburetor.
While draining your fuel, you will find manual fuel-shutoff switch to be a very practical feature. We have created an insightful guide to storing your generator, check it out for more information.
Before you go and buy your generator, it is always the best idea to learn whether there are any local laws and regulations that could limit the number of generators you can choose from. 
Some states, municipalities, and areas limit the highest allowed noise while others limit the maximum allowed amount of air pollution.
Just ask a local dealer of generators and if they are professionals, they will be able to give you every piece of legislation and regulation that your generator needs to meet if you want to use it in your backyard.
Sadly, even these days there are people dying from carbon monoxide poisoning related to wrong usage of generators each year. They don't realize (or just underestimate) the fact that fumes from their generators are poisonous.
The worst part? Carbon monoxide is an odorless and colorless gas.
That is why you should never run any generator inside an enclosed space or too close to your or other homes (including open doors and windows) as you could be poisoning yourself or others without even realizing it.
Sadly, the detection of this poisonous gas is almost impossible unless you install a carbon monoxide detector.
Thank you for reading our shopping guide. If you have any questions, feel free to ask in the comments section below. Also, have a look at other posts we have published.
FINAL WORDS:
Thank you for reading our shopping guide. We hope you have found every piece of information you were looking for. If you still have any questions, feel free to ask in the comments section below. 
Also, have a look at other posts we have published and let us know how we can make them better.
PICK YOUR MACHINE: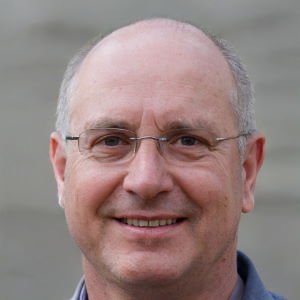 Founder, Generator enthusiast
Our aim here at the Generatorist is to become the No. 1 resource for all things related to generators & your power needs. We have helped over 600,000 visitors with our tips, articles and reviews and we will help you as well.
Our work has been featured in many publications around the world – Yahoo.com, Telegram.com, PaylessPower.com, PopSci.com, TopTenReviews.com, TechRepublic.com, iRV2.com, ThePrepared.com, Renogy.com or ADT Solar. Generators are our passion, and we strive to provide the most reliable & most comprehensive information out there.