Are you thinking about buying a new DuroMax generator? I have great news for you! Our team here at Generatorist has helped over 600,000 visitors find information about generators and we will help you as well.
Let's begin.
THE KEY TAKEAWAY:
According to the official website, DuroMax generators are engineered in Ontario, California and built overseas. They are made by DuroMax Power Equipment.
Generators are useful pieces of equipment that make life easier in many situations. Most commonly, they're used as sources of home backup power during power outages.
However, they can also be used for camping trips, RV travel, work projects, tailgating, and many other circumstances.
If you're thinking of buying one of these handy devices, you'll quickly realize that you have numerous options to choose from.
DuroMax generators, manufactured by DuroMax Power Equipment, are one popular type to consider. Here, we'll take a close look at these generators and what they offer.
Who Makes DuroMax Generators & Where Are They Made?
DuroMax generators are designed and manufactured by the company DuroMax Power Equipment. The company engineers all of its equipment at a facility located in Ontario, California.
According to the official website, DuroMax generators are engineered in Ontario, California and built overseas:
"Our generators will be designed by our engineering team in Ontario, California, and built overseas to our specifications."
Ontario is also where DuroMax Power Equipment holds its headquarters and maintains the majority of its operations.
According to Mr. Miles from PickGenerators.com, who reviewed all generators made in China, Duromax generators are produced there as well:
"Like many other brands on this list, Duromax is a company founded in the United States, and its base of operations is still here.
Ontario, California, is the location of their main headquarters, but most of their parts and designs occur in factories in China."
What Engines Are Used in DuroMax Generators?
DuroMax Power Equipment manufactures all of its own custom engines for DuroMax generators. The engines are produced at the same facility where the generators are built.
The company builds a variety of horizontal engines in both single-cylinder and twin-cylinder varieties, depending on the specific needs of the equipment. 
This is what DuroMax Power Equipment writes on their official website:

"DuroMax OHV (overhead valve) engines run cooler and are easier to maintain than OHC (overhead cam) engines. We utilize cast iron cylinder sleeves to prevent excessive wear and tear from the piston, compared to aluminum/ non-sleeved engines."
In addition to powering generators, DuroMax engines are used in go-karts, golf carts, ATVs, boats, log splitters, tractors, and many other types of equipment.
All About the DuroMax Power Equipment Company
DuroMax Power Equipment was founded in 2003 and is known as an industry leader in dual-fuel portable generator technology.
In addition to producing quality generators and engines, the DuroMax Power Equipment brand also produces water pumps and a variety of accessories.
They've built their foundation on quality, reliability, durability, and customer service, and their vision is to provide power for everyone they can.
The Product Line of DuroMax Generators
The product line of DuroMax generators is split up into five separate series. Here, we'll take a quick glance at each category of generators and some of the devices they feature.
HX SERIES
The HX Series features top-of-the-line open-frame DuroMax generators built for power and reliability. These generators come equipped with CO Alert carbon monoxide detection systems and dual-fuel capability.
The most affordable of the HX generators is the DuroMax XP4850HX (1,140+ Reviews on Amazon), which is available for $499 and packs a 210cc DuroMax Engine. 
This generator offers 4,850 peak watts with gasoline and can provide an impressive 23 hours of runtime at 25% load.
You can effectively use this device for camping, RV travel, tailgating, or powering your home appliances during a power outage.
The most powerful option in the DuroMax HX Series is the DuroMax XP13000HX (1,100+ Reviews on Amazon), which can produce 13,000 peak watts with its rugged 500cc DuroMax Engine. 
Priced at $1,499, this heavy-duty portable generator offers 17 hours of runtime at 25% load on gasoline. 
With this powerful device, you'll have no problem keeping your entire home running when the power goes out.
HXT SERIES
There's also the DuroMax HXT Series, which currently only features a single generator. The impressive DuroMax XP13000HXT (1,000+ Reviews on Amazon), available for $1,999, is the largest tri-fuel portable generator on the market. 
This device can run on gasoline, propane, or natural gas. Equipped with a 500cc DuroMax Engine, this unique generator can achieve 13,000 peak watts and is able to run for up to 17 hours at 25% load. 
The unit also comes equipped with a wide variety of outlets, push-button start, and many other useful features.
IH SERIES
The DuroMax iH Series features several inverter generators, which are known for their efficiency and ability to run quietly. Much like the HX Series, all generators in the iH Series can run on both gasoline and propane. 
If you're looking for something affordable, there's the DuroMax XP2300iH (79+ Reviews on Amazon), which costs $699. Capable of producing 2,300 peak watts and running for 13 hours at 25% load, this inverter generator is perfect for powering sensitive electronics. 
The device boasts an 80cc DuroMax Engine as well as a digital control center for monitoring power output, fuel level, and running hours.
If you need your inverter generator to pack more of a punch, you could go with the DuroMax XP9000iH (128+ Reviews on Amazon).
This robust unit is the largest dual-fuel inverter generator on the market, providing 9,000 peak watts of clean power and running for up to 20 hours at 25% load. 
Equipped with a 459cc DuroMax Engine, this generator is a great option for home backup power, powering a job site, or powering your sensitive electronics. 
This generator, which offers a rare blend of power and efficiency, is available for $1,999.
X DX SERIES
The DuroMax X DX Series is a newer line of portable generators that varies greatly in power output. This series includes both X and DX generators; the X models feature electric start, and the DX models have dual-fuel capability.
One example of the X model generators is the DuroMax XP10000X (8,726+ Reviews on Amazon), which costs $959.20 and can provide 10,000 peak watts. 
Ideal for home backup power, this portable generator runs on gasoline and features a 420cc DuroMax Engine. At 25% load, this device can run for up to 22 hours.
As for the DX models, the most powerful option is the DuroMax XP13000DX (LOWE'S), which packs a 500cc DuroMax Engine and can achieve 13,000 peak watts. 
This generator can run on both gasoline and propane and will provide you with all the power you need for home backup during a power outage. 
The device offers up to 17 hours of runtime at 25% load and is available for $1,359.20.
E EH SERIES
Finally, there's the E EH Series, which is the bestselling and longest-running series in the DuroMax product line. All of these are open-frame generators with electric start, and all of the EH models have dual-fuel capability as well. 
The most affordable of the E models is the DuroMax XP4400E (1,537+ Reviews on Amazon), which can be had for just $359. This generator, which offers 4,400 peak watts, will work well for home backup, job sites, camping, and RV travel. 
The unit's 212cc DuroMax Engine can run for a whopping 25 hours at 25% load.
If you have more to spend and are looking for a rugged generator, the most powerful EH model is the DuroMax XP15000EH (8,726+ Reviews on Amazon).
Equipped with an impressive 713cc DuroMax V-Twin Engine, this dual-fuel generator can achieve an incredible 15,000 peak watts.
This powerful device, which can run for up to 18 hours at 25% load, is an excellent choice to keep your entire household running in the event of a power outage. You can get this robust unit for $2,599.
Before making any decisions, it's important to do your research and gather feedback from reliable sources. That's why we've gathered a collection of unbiased third-party reviews for DuroMax generators.
These reviews provide valuable insights from real users who have experience using DuroMax generators in various scenarios. You'll be able to learn about the performance, durability, and overall quality of the generators, and make an informed decision before investing your money:
Are DuroMax Generators Any Good?
DuroMax generators are considered by many to be some of the best generators on the market. For the most part, these generators shine in just about every important category.
For one, they're very powerful, with certain models offering more power than you'll typically find from portable generators. 
They also tend to run for many hours at a time while remaining efficient and quiet.
Plus, DuroMax generators tend to be user-friendly and come equipped with many innovative safety features.
And although certain generators in the product line are pretty expensive, the average prices are very fair for the quality you're getting.
Feel free to read our articles about choosing the best generator for your household or a construction site here to help you pick the right generator for your needs.
Unique Features of DuroMax Generators
Most of the generators in the DuroMax product line offer a variety of useful and innovative features.
LEADER IN DUAL-FUEL TECHNOLOGY
For example, DuroMax Power Equipment is a known leader when it comes to dual-fuel technology, and a large percentage of their generators can switch between gasoline and propane.
ADVANCED DIGITAL CONTROL CENTERS
Some of the DuroMax inverter generators also offer advanced digital control centers, which allow you to closely monitor the workings of the device in real time. 
NEVER-FLAT TIRES
All DuroMax portable generators boast heavy-duty never-flat tires, making it much easier to maneuver them across uneven terrain.
Another unique feature found on many DuroMax generators is idle control, which automatically lowers the engine's RPM when there's no load. 
That feature helps ensure that the generators remain as efficient and quiet as possible at all times.
How Long Do DuroMax Generators Last?
DuroMax generators have a reputation for durability and reliability. In some cases, these devices have been known to last for 30 years or longer.
However, the exact lifespan of your generator will depend on how well you take care of it and how frequently you use it.
Generally, if you treat the equipment well and are careful not to overwork it, you'll get more than 20 productive years out of it before it needs to be replaced.
Did you know that you can increase the overall lifespan of your generator by following these simple tips for maintenance and some basic rules for storing your machine?
Besides proper storage and maintenance routine, you also need to prevent your portable generator from getting wet:
Running your portable generator when it's raining or in wet conditions without proper protection (generator cover, steel enclosure or pop-up canopy) will cause significant damage to your machine.
The power outlets on your generator should NEVER get wet. Keep water off the control & connection panel at all costs. I have shared more tips on this topic in this guide: Can You Run a Generator in the Rain & Can It Get Wet?
What Is the Warranty of DuroMax Generators?
With most of its generators, DuroMax Power Equipment offers a three-year limited warranty for residential use and a one-year limited warranty for commercial use.
For the generators in the X DX Series, the company offers an industry-leading five-year limited warranty for all residential-use customers.
The three-year warranty is fairly standard for the industry, but the extra two years provided for certain models is better than you'll find with most manufacturers.
For more information about the warranty, feel free to visit the official website here.
Who Sells DuroMax Generators & Where to Buy Them?
The best way to purchase a DuroMax generator is by visiting a local hardware store or large retail outlet. 
A few examples of stores known to carry these generators are The Home Depot, Lowe's, Walmart, and Generator Factory Outlet.
If you're looking to buy a specific model or series of DuroMax generators, your best bet is to call around to stores in your area to see who has it in stock.
Alternatively, you can purchase DuroMax generators online from certain websites, such as Amazon.com.
When it comes down to it, DuroMax Power Equipment offers an excellent selection of generators, and they're worth seriously considering for anyone who needs portable power.
The product line is very diverse, offering a variety of generators that specialize in heavy-duty power, efficiency, and innovative features.
The company offers quite a few affordable devices for anyone on a tight budget, and there are more dual-fuel options than you'll get with just about any other generator manufacturer.
DuroMax even offers a powerful tri-fuel generator, which provides you with options you won't often find in portable generators.
Ultimately, DuroMax generators should be near the top of the list for anyone in the market for a portable generator.
READ NEXT ON GENERATORIST: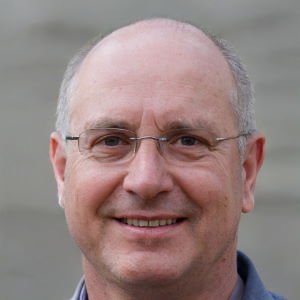 Founder, Generator enthusiast
Our aim here at the Generatorist is to become the No. 1 resource for all things related to generators & your power needs. We have helped over 600,000 visitors with our tips, articles and reviews and we will help you as well.
Our work has been featured in many publications around the world – Yahoo.com, Telegram.com, PaylessPower.com, PopSci.com, TopTenReviews.com, TechRepublic.com, iRV2.com, ThePrepared.com, Renogy.com or ADT Solar. Generators are our passion, and we strive to provide the most reliable & most comprehensive information out there.