Are you considering purchasing a new WEN generator and wondering about the company and the quality of their products? I have great news for you! Our team here at Generatorist has helped over 600,000 visitors find information about generators and we will help you as well.
Let's begin.
THE KEY TAKEAWAY:
According to the official website, WEN generators are made by a company called WEN Products, which is an American company based in West Dundee, Illinois. Originally founded in 1951 by Nick Anton, the business is primarily known for manufacturing affordable power tools. WEN generators are designed & engineered in America but they are manufactured in China.
Whether you're an outdoor enthusiast, working in the construction industry, or someone who simply likes to be prepared, it's an excellent idea to own a portable generator.
These convenient devices can make your life easier, more comfortable, and even safer in many different situations. However, choosing the right one is always a challenge.
These days, there are many great companies producing high-quality portable generators. Ultimately, the choice comes down to your personal needs and preferences.
Here, we'll take a look at WEN generators and examine whether or not they're worth buying.
Who Makes WEN Generators & Where Are They Made?
WEN generators are produced by the American company WEN Products.
Despite WEN Products being based in America, the generators they manufacture are actually built at a facility in China.
Most likely, the company has made the decision to outsource production as a way to lower its manufacturing costs.
According to this review on Amazon, WEN generators are built in China:
"The reason that I purchased the WEN is that the engine is a Yamaha clone, it's very similar inside, and the wiring diagrams are virtually the same so that I believe I can parallel the two generators.
It's made in China, but the Yamaha has a label inside that it's made in China also."
Reddit users confirmed in this thread that WEN generators are made in China:
"I've heard a lot of good things about the WEN, ergo, nothing bad. I didn't like the run-time on a single tank so didn't get one, but if I had lower run times needs, it was in contention.
They all come from the same factory in China, there's really no difference in any of them except Honda."
Another commenter mentioned that WEN generators are China-made:
"Champion is touted as well, but I came across the same poor service….and apparently is China-made.
The best feedback I've seen on China-made is Wen and Firman, and Westinghouse assuming their engines are manufactured over there too. But Honda (and Yamaha I'll say) seem to be tops/ most reliable by far."
What Engines Are Used in WEN Generators?
As far as we can tell, WEN Products manufactures its own engines to use in WEN generators. 
These engines vary quite a bit in terms of power depending on the needs of the specific generator model.
Overall, WEN engines have frequently been compared to Yamaha engines and seem to be very comparable.
All About the WEN Products Company
WEN Products is an American company based in West Dundee, Illinois. Originally founded in 1951 by Nick Anton, the business is primarily known for manufacturing affordable power tools.
The company's research and development team played a significant role in the development of important tools like the electric soldering gun, the electric jigsaw, the electric engraver, and several other common pieces of equipment.
These days, WEN Products manufactures a variety of products. The company's catalog includes generators, drill presses, tool chests, air compressors, and more.
As the WEN Products website states, their goal is to help woodworkers and artisans across the world execute their wildest imaginations.
This info is from the official website of WEN Products:
"Founded by Nick Anton back in 1951, WEN originally made its mark by helping bring tools and electricity together (putting the power into power tools). 
Today, WEN's headquarters can be found in West Dundee, Illinois. Our goal is to help woodworkers and artisans across the world execute their wildest imaginations."
The Product Line of Wen Generators
In total, WEN Products offers 33 different models of portable generators, which range in price from around $300 to just over $1,000.
The company offers several different types of generators, and they vary quite a bit when it comes to power output and features. Here, we'll provide a quick overview of the WEN generators product line.
STANDARD PORTABLE GENERATORS
Many of the WEN generators are standard portable generators, and one of the most affordable examples is the WEN GN6000 (2,526+ Reviews on Amazon), which can be had for around $460. 
Equipped with a 272cc OHV 4-stroke engine, this generator can produce up to 6,000 starting watts and 5,000 running watts. 
With its 3.4-gallon fuel tank, the device can run for up to 7.5 hours at 50% load. The generator is RV-ready and is also an effective option for home backup, job sites, and camping. 
If you have more to spend and are looking for a more robust generator, you may be interested in the WEN GN9500X (1,363+ Reviews on Amazon). 
Thanks to its 420cc 4-stroke engine, it can achieve 9,500 starting watts and 7,500 running watts of power.
The generator has a 6-gallon fuel tank, which allows it to run for up to 7.5 hours at 50% load. You can use this rugged device for a variety of situations, including home backup, tailgating, RV travel, and powering the job site.
This generator also comes equipped with many useful features, such as the WEN Watchdog CO Shutdown Sensor, which will automatically power the generator down when unsafe levels of carbon monoxide are detected.
You can purchase this powerful device for around $915.
DUAL-FUEL GENERATORS
Many of the generators offered by WEN Products have dual-fuel capabilities. These devices are capable of running on both gasoline and propane, making them very diverse options for consumers.
On the lower end of the dual-fuel generators product line, there's the WEN DF472 (1,835+ Reviews on Amazon), which is very affordable at around $430. When running on gasoline, this generator can run for up to 11 hours at 50% load.
It's also capable of producing 4,750 surge watts and 3,800 running watts on gasoline. On propane, it can reach 4,350 surge watts and 3,500 running watts.
Equipped with a 224cc dual-fuel engine, this device is a great option to have for emergency home backup.
There are also WEN dual-fuel generators with quite a bit more power, and the WEN DF1200X (1,363+ Reviews on Amazon) is a perfect example. Regardless of whether it's running on propane or gasoline, this rugged generator offers a ton of power.
Its 500cc 4-stroke OHV engine can reach 12,000 surge watts and 9,500 running watts on gasoline and 11,000 surge watts and 9,000 running watts on propane.
This generator features a 9-gallon fuel tank and can run for up to 7.5 hours at 50% load.
Available for around $1,060, this device will provide you with all the power you need for emergency home backup, tailgating, or powering heavy-duty equipment at the work site.
INVERTER GENERATORS
Finally, we have the WEN inverter generators. Inverter generators are special generators that use a slightly different process for creating electricity.
Because of the way they operate, these devices are typically quieter and able to produce cleaner power than other generators.
As a result, they're great choices for powering sensitive electronics, and they also tend to offer above-average energy efficiency. 
One of the least expensive WEN inverter generators is the WEN 56225i (299+ Reviews on Amazon), which costs around $400. 
This super quiet generator features an EPA III and CARB-Compliant 79.7cc 4-stroke OHV engine, which produces 2,250 surge watts and 1,800 rated watts.
The device operates at a noise level of only 53 dB, which ranks it as one of the quietest generators available. Although it has only a 1-gallon fuel tank, it can still run for over six hours at 50% load.
This generator produces clean power with less than 1.2% total harmonic distortion, making it an excellent choice to power vulnerable electronics like laptops, cellphones, and tablets.
When it comes to generators, some people prioritize power, while others prioritize efficiency. With the WEN GN875iX (86+ Reviews on Amazon), though, you can have the best of both worlds.
This inverter generator is built with a 420cc 4-stroke OHV engine that's capable of producing 8,750 surge watts and 7,000 rated watts.
Its 4.2-gallon fuel tank offers up to 6.7 hours of runtime at 50% load, and the eco-mode feature allows it to maximize its energy efficiency.
While this device has clean enough power to safely run sensitive electronics, it also provides plenty of power for emergency home backup, RV travel, camping, tailgating, and job sites.
This inverter generator costs a pretty penny at around $960, but you're certainly getting a lot for your money.
Before making any decisions, it's important to do your research and gather feedback from reliable sources. That's why we've gathered a collection of unbiased third-party reviews for WEN generators.
These reviews provide valuable insights from real users who have experience using WEN generators in various scenarios. You'll be able to learn about the performance, durability, and overall quality of the generators, and make an informed decision before investing your money:
Are WEN Generators Any Good?
Overall, consumers have very little to complain about when it comes to WEN generators. The company prioritizes durability and reliability with its equipment, and it's rare for the generators to have problems starting up or other malfunctions.
And although WEN generators aren't known for being overloaded with fancy features, they tend to be very user-friendly. Usually, they're built with designs that are simple yet effective. 
The product line also features a great selection of dual-fuel generators, which are excellent options for emergency home backup. In the case of a natural disaster, you may be out of propane or gasoline.
But, as long as you have one or the other, you'll be able to keep your home functioning with a dual-fuel device.
Finally, WEN generators are very affordable on average, making them great choices for anyone operating on a limited budget.
Feel free to read our articles about choosing the best generator for your household or a construction site here to help you pick the right generator for your needs.
Unique Features of WEN Generators
Although WEN generators aren't necessarily known for their features, many of the models do offer quite a few useful ones.
WEN WATCHDOG CO SHUTDOWN SENSOR
For example, a large percentage of the generators are equipped with the WEN Watchdog CO Shutdown Sensor, which can help protect you and your family from carbon monoxide poisoning.
KEYLESS ELECTRIC START
Some models also feature keyless electric start, which can be very convenient.
DIGITAL PANELS
Quite a few of the WEN generators are designed with detailed digital panels.
These displays allow you to monitor things like the voltage, frequency, and runtime while your device is operating.
WHEEL AND HANDLE KITS
For many people, portability is a high priority, and many WEN generators feature wheel and handle kits that make them exceptionally easy to transport.
How Long Do WEN Generators Last?
It's very difficult to predict how long a generator is going to last. Regardless of which brand you purchase, the lifespan will ultimately depend on how frequently you use it and how meticulous you are about caring for it.
That said, WEN generators are considered to be quite durable and reliable.
Assuming you take good care of your device and store it properly, there's no reason it shouldn't continue running for over 20 years.
If you use it sparingly, you may even be able to use it for 30 or 40 years.
Did you know that you can increase the overall lifespan of your generator by following these simple tips for maintenance and some basic rules for storing your machine?
Besides proper storage and maintenance routine, you also need to prevent your portable generator from getting wet:
Running your portable generator when it's raining or in wet conditions without proper protection (generator cover, steel enclosure or pop-up canopy) will cause significant damage to your machine.
The power outlets on your generator should NEVER get wet. Keep water off the control & connection panel at all costs. I have shared more tips on this topic in this guide: Can You Run a Generator in the Rain & Can It Get Wet?
What Is the Warranty of WEN Generators?
When you purchase a new WEN generator, it will come with a two-year limited warranty.
You will also have access to WEN Products' nationwide network of skilled service technicians as well as the company's friendly customer helpline.
You can read more details about the WEN warranty here.
Who Sells WEN Generators & Where to Buy Them?
The simplest way to purchase a WEN generator is to order it directly from the WEN Products website. That way, you'll be able to select the exact model that you want to buy.
Alternatively, you can find WEN generators at various hardware stores and large retailers, such as The Home Depot, Lowe's, and Walmart.
The stock at any of these stores is unpredictable, so if you have a specific generator in mind, your best bet is to call around to different stores.
Regardless of your specific needs when it comes to portable power, going with a WEN generator is a solid choice.
While you may be wary of purchasing power equipment that's relatively inexpensive, these generators are high-quality products.
Although they may not be equipped with some of the innovative features that other brands offer, those are, ultimately, unnecessary luxuries.
The bottom line is that with a WEN generator, you'll be getting a reliable product and great value for your money.
Plus, the WEN product line features several good options for every type of use. Whatever you require power for, there's most certainly a WEN generator that will fit your needs.
READ NEXT ON GENERATORIST: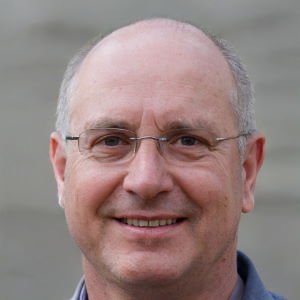 Founder, Generator enthusiast
Our aim here at the Generatorist is to become the No. 1 resource for all things related to generators & your power needs. We have helped over 600,000 visitors with our tips, articles and reviews and we will help you as well.
Our work has been featured in many publications around the world – Yahoo.com, Telegram.com, PaylessPower.com, PopSci.com, TopTenReviews.com, TechRepublic.com, iRV2.com, ThePrepared.com, Renogy.com or ADT Solar. Generators are our passion, and we strive to provide the most reliable & most comprehensive information out there.