Are you looking for the best type of oil for your Predator generator but have no idea how to choose one?
I have great news for you! Our team here at Generatorist has helped over 600,000 visitors find information about generators and we will help you as well.
THE KEY TAKEAWAY:
The SAE 10W-30 oil is recommended for general use for all Predator generators mentioned in this guide. Winter use: SAE 5W-30 & Summer use: SAE 30. More details are in the article.
Data for this page is based on official manuals from Harbor Freight. We will show you the type of oil for specific models of Predator generators, oil capacity and links to manuals. We also provide references where you can verify this info for yourself.
Just click on your model to see the specifications.
Is your generator missing from the list?
KEEP IN MIND THE OIL VISCOSITY
The most crucial feature you need to pay close attention to while choosing the engine oil for your generator is its viscosity. You can find the recommended type of oil in the Owner´s Guide or Manual.
In most cases, you will need an SAE 10W-30 oil type. The 10W-30 oil from Honda (1,767+ Reviews) is the best one in this category, but it's pricey. We think that it is the best fit for most generators. 
Here is our detailed comparison of 10W-30 oil vs 5W-30 oil, the second most recommended type of oil for generators.
For cheaper alternatives, check out Valvoline VR1 Racing (725+ Reviews) or Castrol Motor Oil (465+ Reviews). They offer the same performance for a better price.
The SAE acronym in the name of motor oil refers to the grading system developed by the Society of Automotive Engineers. The rest of the code refers to the oil's viscosity at different temperatures.
The first number in the code, in this case the 10W, means how well can this oil be pumped at cold temperatures. The W refers to the word winter (not the weight). 
The second number in the code means how well can the oil be pumped when heated to 212 degrees Fahrenheit (100 degrees Celsius) or higher.
Also, you should select a good quality detergent oil bearing the American Petroleum Institute (API) service classifications SJ, SL, SM, or SN.
Bear in mind this fact: If you use a different type of oil than the recommended one, you may cause premature wearing of individual engine parts.
THE IDEAL OIL CHANGE FREQUENCY
The main idea for changing the oil at regular intervals is to make your generator last as long as possible and avoid unnecessary damage.
The general rule is to change the oil after the first 20-30 hours of operation and every 100 hours of run time thereafter. With synthetic oil, you can double the run time to 200 hours.
To sum up the ideal oil change frequency:
The break-in oil change is at 20 hours
Every 6 months of use
Every 100 hours of use
Some generators are equipped with a run time meter, for some generators you will need to keep track of hours manually. When you are not sure of the ideal interval, just remember this: 
You can't go wrong with changing the oil sooner rather than later.
CAN I USE A SYNTHETIC OIL IN MY GENERATOR?
Yes, it's possible to use synthetic oil in your gas generator. In theory, this type of oil should provide better coating, but this is seen only in motors with overhead valves.
Using synthetic oil is safe for your generator. In the past, there were some issues with overheating in small engines when they were first introduced. Nowadays they are completely safe.
For example, the most popular producer of generators – Honda, offers this advice:
"Honda engines are developed, tested and certified with petroleum based motor oils as a lubricant. Synthetic oils may be used; however, any motor oil used in our engines must meet all oil requirements as stated in the owner's manual.
In addition, recommended oil change intervals must be followed."
The main disadvantage of using synthetic motor oils in your generator is the price. These oils are much more expensive than conventional oils, but for their longevity, they are hard to beat.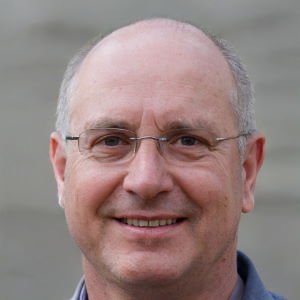 Founder, Generator enthusiast
Our aim here at the Generatorist is to become the No. 1 resource for all things related to generators & your power needs. We have helped over 600,000 visitors with our tips, articles and reviews and we will help you as well.
Our work has been featured in many publications around the world – Yahoo.com, Telegram.com, PaylessPower.com, TopTenReviews.com, TechRepublic.com, ThePrepared.com, Renogy.com or ADT Solar. Generators are our passion, and we strive to provide the most reliable & most comprehensive information out there.