Are you thinking about buying a new Pulsar generator? I have great news for you! Our team here at Generatorist has helped over 600,000 visitors find information about generators and we will help you as well.
Let's begin.
THE KEY TAKEAWAY:
According to the official website, Pulsar generators are made by the company Pulsar Products. Pulsar manufactures a variety of different generator models, all of which are assembled at the company's facility in Ontario, California. The engines used in the generators are manufactured in China by a company called Ducar. 
Have you considered investing in a portable generator? If you ever experience power outages in your home, having a generator can allow you to keep your household functioning until the electricity is restored.
These devices can also provide you with convenient power for camping, RV trips, tailgating, and all sorts of job sites. 
If you're interested in purchasing a portable generator, Pulsar generators are one option you'll definitely want to take a look at.
Here, we'll closely examine the quality generators manufactured by Pulsar Products.
Who Makes Pulsar Generators & Where Are They Made?
According to the official website, Pulsar generators are made by the company Pulsar Products:

"Who makes your engines? Ducar is Pulsar's generator engine manufacturer."
Pulsar manufactures a variety of different generator models, all of which are assembled at the company's facility in Ontario, California. 
This is what the experts from GeneratorHero share about Pulsar generators:
"Pulsar Products is a manufacturer located in Ontario, California. The Pulsar generators are assembled in California with engines manufactured by Ducar, a Chinese company."
The generator engines are manufactured in China by a company called Ducar.
What Engines Are Used in Pulsar Generators?
Although Pulsar generators are built in California, their engines are not. The engines used in the generators are manufactured in China by a company called Ducar.
Ducar Factory info:
Qinggang Industry Zone, Bishan, Chongqing 402761, China
Tel:86-23-87389999
Fax:  86-23-87382770
E-mail: [email protected]
Images of the factory
Different generator models require different engines, and they come in either two-cycle or four-cycle options.
Ducar engines are known for being reliable, fuel-efficient, and relatively quiet.
This is the company profile from the official website of Ducar:
"Since its establishment in 1993, DUCAR has been committed to "producing products that satisfy customers".
Committed to "unique technological innovation"; Committed to "competitive product prices", committed to "advanced and timely production and manufacturing system", committed to "building excellent and reliable product quality".
As an international company with outstanding values, dajiang power has long been committed to providing reliable power products to global customers to improve their living standards."
All About Pulsar Products Inc.
Pulsar Products Inc. is a relatively new company that produces portable generators, air compressors, power tools, lawnmowers, and pressure washers.
Considered to be one of the fastest-growing brands in the industry, the company has a focus on quality innovation, features, and enhanced performance with all of its products.
Pulsar Products always has the customer experience in mind when designing products. 
With each generator they design, the goal is to make it reliable, long-lasting, and as easy to use as possible.
The Pulsar Generators Product Line
The product line of Pulsar generators features several different types of devices. In total, the company offers 21 different models, representing a wide range of power output. 
The most robust of the Pulsar generators can achieve up to 15,000 peak watts. Here, we'll take a quick look at the options you'll have if you're thinking about buying one of the company's products.
STANDARD PORTABLE GENERATORS
Many of the available Pulsar generators are standard gas-powered portable generators. If you don't require all that much power, one of the lower-end options is the Pulsar PG2200R (Amazon). 
This device, which is equipped with a 98cc engine, can produce 1,600 running watts and 2,200 peak watts. 
The generator is capable of running for up to 12 hours at 50% load and is a great choice for activities like camping, tailgating, and other outdoor recreation.
With two 120V outlets and one 12V DC output, you can easily use the device to power multiple pieces of equipment at the same time.
Another option in the Pulsar line of standard portable generators is the Pulsar PG5250 (Amazon), which provides 4,250 running watts and 5,250 peak watts.
With its 224cc engine, the generator can run for up to eight hours at 50% load.
This device is powerful enough for reliable home backup and can also be used for things like camping, hunting, and tailgating events.
It's also portable and compact enough to easily take to the job site, where its multiple outlets will allow you to power several devices simultaneously.
When you want a generator that packs more of a punch, you could go with the Pulsar PG10000 (Amazon). The robust generator has a powerful 420cc engine and produces 8,000 running watts and 10,000 peak watts.
Capable of powering up to five major appliances at one time, the device will serve you well for home backup needs or running a busy job site.
You can keep this generator running for as long as 12 hours at 50% load. This generator is also equipped with quite a few handy features, including electric push start and dual-handle mobility.
DUAL-FUEL GENERATORS
Pulsar Products also manufactures a number of dual-fuel generators, which are capable of running on either gasoline or liquid propane.
One of the more affordable dual-fuel devices is the Pulsar PG5250B (218+ Reviews on Amazon), which can switch from one fuel type to the other with only the flip of a switch.
The generator can provide 4,250 running watts and 5,250 peak watts on gasoline and 3,850 running watts and 4,750 peak watts on propane.
With its 212cc engine, this diverse piece of equipment is an effective choice for home backup, the job site, and outdoor recreation.
The most powerful of the Pulsar dual-fuel generators is the Pulsar PG12000B (62+ Reviews on Amazon). 
The rugged device boasts a 457cc engine that can achieve 9,500 running watts and 12,000 peak watts while running on gasoline.
On liquid propane, it can reach 8,550 running watts and 10,800 peak watts. With its exceptional power and 12-hour run time at 50% load, the generator is a dependable option for home backup in case of a power outage.
When your household is without electricity, you'll be able to count on it to power both your large appliances and your small electronic devices.
INVERTER GENERATORS
Inverter generators are a special type of generator known for producing quiet, efficient power. The Pulsar line of generators features a few of these devices.
One of those is the Pulsar PG2200BiS (155+ Reviews on Amazon), which is the only Pulsar inverter generator with dual-fuel capability. The device packs an 80cc engine and can produce 1,800 running watts and 2,200 peak watts while running on gasoline.
When it's running on liquid propane, it can achieve 1,600 running watts and 2,200 peak watts. The generator is known for its exceptionally quiet operation, typically running at only about 60dB.
With its lightweight, compact design, this inverter generator is a fine choice for activities like camping and tailgating.
Because of the clean power it produces, it's also a safe option for powering your smartphone, laptop, and other sensitive electronics. You can count on this generator to run for up to eight hours at 50% load.
If you'd prefer an inverter generator that's a bit more powerful, it's worth considering the Pulsar PG4500ISR (38+ Reviews on Amazon), which offers 3,700 running watts and 4,500 peak watts.
The gas-powered inverter generator can run for up to 11 hours at 50% load with its 224cc engine. Blending solid power, efficiency, and quiet operation, this device can be used for a wide variety of purposes.
It also comes packed with several handy features, including a wireless remote that can start and operate the unit from up to 80 feet away.
Before making any decisions, it's important to do your research and gather feedback from reliable sources. That's why we've gathered a collection of unbiased third-party reviews for Pulsar generators.
These reviews provide valuable insights from real users who have experience using Pulsar generators in various scenarios. You'll be able to learn about the performance, durability, and overall quality of the generators, and make an informed decision before investing your money:
Are Pulsar Generators Any Good?
For the most part, Pulsar generators are considered to be very solid products. They are an especially good choice for anyone on a budget who isn't looking to break the bank on their generator purchase.
These generators tend to offer a nice mix of sturdiness and portability, making them a great option for those who want a device they can travel with.
Pulsar generators also feature engines that are reliable and relatively energy-efficient. Gregory from Newegg Insider wrote a great overview of the best RV-friendly generators made by Pulsar:
Although the product line of Pulsar generators isn't massive, it does offer a nice selection of diverse options.
Between the standard gas-powered generators, the versatile dual-fuel generators, and the quiet inverter generators, just about everyone can find a device that's a good fit for their needs.
Feel free to read our articles about choosing the best generator for your household or a construction site here to help you pick the right generator for your needs.
Unique Features of Pulsar Generators
If you purchase a Pulsar generator, the specific features you'll have access to will depend on the model you've chosen. While some of the company's devices come with relatively basic features, others offer more unique and innovative attributes.
PUSH-BUTTON START
For example, quite a few of the models come equipped with either push-button start or wireless remotes, making the generators very convenient to operate.
SWITCH & GO TECHNOLOGY
The Pulsar dual-fuel generators feature innovative Switch & Go Technology, which allows them to seamlessly switch between fuel sources even while the device is still running.
Many Pulsar generators also come with several features designed to increase their portability and durability. These include sturdy never-flat wheels, telescopic handles, and impact-resistant shells.
All of the Pulsar inverter generators utilize stable sine wave technology to provide pure, safe electrical power. 
This feature ensures that the generators can power all of your sensitive devices without any risk of causing damage.
How Long Do Pulsar Generators Last?
Pulsar generators are durable pieces of equipment and can potentially last as long as 20 to 25 years if properly cared for.
Because Pulsar Products is a fairly new company, there isn't a lot of data available yet to definitively say how long their devices last. 
Plus, the lifespan of a generator will always depend heavily on how frequently it's used, how it's stored, and how well it's maintained. 
That said, Pulsar generators are well-made and should be able to hold up for quite a while.
Did you know that you can increase the overall lifespan of your generator by following these simple tips for maintenance and some basic rules for storing your machine?
Besides proper storage and maintenance routine, you also need to prevent your portable generator from getting wet:
Running your portable generator when it's raining or in wet conditions without proper protection (generator cover, steel enclosure or pop-up canopy) will cause significant damage to your machine.
The power outlets on your generator should NEVER get wet. Keep water off the control & connection panel at all costs. I have shared more tips on this topic in this guide: Can You Run a Generator in the Rain & Can It Get Wet?
What Is the Warranty of Pulsar Generators?
There are several different warranty options when purchasing a Pulsar generator. For most models, you will receive a two-year limited warranty.
However, some generators come with one-year or three-year limited warranties instead. 
If you decide to invest in one of these generators, you should always double-check the specifics of the warranty that's included.
Who Sells Pulsar Generators & Where to Buy Them?
Unlike many generator manufacturers, Pulsar Products does not sell their generators directly from their company website. However, Pulsar generators are available to order online from Amazon.com.
Otherwise, you will need to visit one of the many brick-and-mortar dealers that carry the company's products.
A few examples of stores that sell Pulsar generators are The Home Depot, Lowe's, Costco, and Walmart.
Different stores may have different models available, so it's always best to call ahead for information on what a retailer might currently have in stock.
Overall, Pulsar generators are an excellent choice if you're looking for a quality generator at an affordable price. 
These aren't the highest-end generators on the market, and if you're looking for robust power, the options are pretty limited.
Pulsar also doesn't offer too many choices if your preference is an inverter generator. 
However, the available devices are dependable, efficient, and user-friendly, and the large selection of dual-fuel generators is a major plus.
Pulsar generators aren't necessarily the most powerful or least expensive portable generators out there, but they offer a solid blend of quality and affordability that will leave you satisfied with your purchase.
READ NEXT ON GENERATORIST: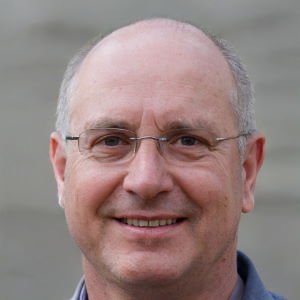 Founder, Generator enthusiast
Our aim here at the Generatorist is to become the No. 1 resource for all things related to generators & your power needs. We have helped over 600,000 visitors with our tips, articles and reviews and we will help you as well.
Our work has been featured in many publications around the world – Yahoo.com, Telegram.com, PaylessPower.com, PopSci.com, TopTenReviews.com, TechRepublic.com, iRV2.com, ThePrepared.com, Renogy.com or ADT Solar. Generators are our passion, and we strive to provide the most reliable & most comprehensive information out there.