Are you considering purchasing a new FIRMAN generator and wondering about the company and the quality of their products?
I have great news for you! Our team here at Generatorist has helped over 600,000 visitors find information about generators and we will help you as well.
Let's begin.
THE KEY TAKEAWAY:
FIRMAN generators are made by a company called FIRMAN Power Equipment. FIRMAN generators are a division of the Sumec Machinery (source), which is headquartered in Nanjing, China. Sumec Machinery is a subsidiary of Sinomach, a major state-owned enterprise based in China. FIRMAN generators are made in China, with some models powered by Kohler engines and others powered by engines made in-house by FIRMAN.
FIRMAN is one of the world's largest manufacturers of portable generators, and when you're deciding which generator is the right fit for your needs, it's definitely worth taking a look at their products.
In this article, we will explore the company behind FIRMAN generators and provide information about where they are made. We will also discuss the quality and reliability of these popular generators to help you make an informed decision about whether or not to purchase one.
Who Makes Firman Generators?
FIRMAN Power Equipment is a manufacturer of FIRMAN generators based in Peoria, Arizona. The company was founded in 1999 and has been producing a variety of generators and accessories in the years since.
According to a press release which you can read on PRNewsWire.com, FIRMAN generators are a division of the Sumec Machinery:
"FIRMAN generators are a division of the Sumec Machinery. Sumec Machinery was founded in 1978 and is headquartered in Nanjing, China with North American operation in Atlanta, Ga. The Sumec Corporation is a subsidiary of Sinomach."
Here is more about Sinomach, taken from the company website:
"China National Machinery Industry Corporation (Sinomach), formerly known as the First Ministry of Machinery Industry, is a major State-owned enterprise directly managed by the central government.
Sinomach has built itself on around 70 research and design institutes, equipment manufacturing and industrial and trade enterprises it took over from its predecessor.
Sinomach has more than 130,000 employees, over 28 wholly-owned or majority-owned subsidiaries, and 14 listed companies. It is a Fortune Global 500 enterprise and has ranked first among the top 100 enterprises in China's machinery industry for many years."
According to the About Us section on the SUMEC Group website, FIRMAN generators are made in China:
"FIRMAN generator sets ranked first for six consecutive years among brands of exported portable Gasoline Generator in China.
FIRMAN products have extremely high market share in Southeast Asia and Africa, where the market share in the core sales area exceeds 30%. The brand image has been deeply rooted in local users' hearts."
The company (FIRMAN Power Equipment) has the goal of making quality, versatile equipment that can withstand all weather conditions and be used in a variety of settings.
FIRMAN Power Equipment stands by what they call the FIRMAN Promise, which states that integrity is at the core of everything they do as a company.
In addition to producing quality generators, they provide customers with expert guidance and support. FIRMAN is also committed to constant innovation through research and development.
The company makes a point not to settle for being just as good as the competition; they strive to be better than other manufacturers in every way that matters to their customers.
Where Are Firman Generators Made?
FIRMAN Power Equipment is not only based in the United States, but all of the products they produce are also engineered there.
This is the info they show you on their website in the About us section:
"As one of the world's largest manufacturers of portable generators, we pride ourselves on the unparalleled quality of our products. Our generators are engineered in the US and provide longer run times and larger fuel tanks to keep you going."
On their FAQ page, they have this info regarding question "Who makes FIRMAN's engines":
"FIRMAN does, we manufacture our generators from the ground up. We make everything on the generator from the frame to the engine."
HOWEVER, when you check out this recall notice for FIRMAN P03615 generators, you'll see that this model was produced in China. 
So it looks like at least some of the generators are manufactured there. 
Every new model they build is tested continuously for 500 hours to check for any areas that need to be improved.
They also put their generators through various testing methods to simulate different weather conditions and altitudes.
Engines Used in Firman Generators
Some of the FIRMAN generators are powered by Kohler engines, which are highly regarded for their durability, reliability, performance, and security.
According to the aforementioned press release, some of the FIRMAN generators are powered by Kohler engines:
"FIRMAN, a global supplier of portable power, today announced availability of FIRMAN Generators Powered by Kohler Engines, available for the first time in North America. Powered by Kohler engines, FIRMAN portable generators are noted for their superiority in performance, reliability, and durability."
Kohler engines have been in production since 1920 and have been battle-tested at the South Pole, the Hoover Dam, and during World War II.
When you're shopping for a portable generator, selecting one with a strong, dependable engine is an absolute must. With FIRMAN, you'll know you're getting a high-quality engine.
On their FAQ page, they have this info regarding question "Who makes FIRMAN's engines":
"FIRMAN does, we manufacture our generators from the ground up. We make everything on the generator from the frame to the engine."
The Firman Generators Product Line
FIRMAN Power Equipment offers four separate series of portable generators, each with its own unique features and advantages.
ZERO-E SERIES
One option is the Zero-E series, which represents FIRMAN's line of zero-emissions portable generators. Not only do the Zero-E series generators produce no emissions, but they produce zero waste as well.
They also feature some of the most advanced portable generator technology on the market. These modern generators can provide 2,000 watts of continuous power, and they can do so while producing virtually no sound whatsoever.
If having peace and quiet from your generator is a priority for you, the Zero-E series is a fantastic option.
Because they don't produce any carbon monoxide or other emissions, the FIRMAN Zero-E portable generators are also exceptionally safe.
Plus, they come packed with easy-to-use features and require zero maintenance. These high-tech generators can be effective for a variety of uses, including gaming, home power, camping, and living the RV or van lifestyle.
These generators are powerful, eco-friendly, and quiet; what's not to like?
There are just two models available in the Zero-E series the Portable Expandable Power Station ($1,899) and the FIRMAN Power Pack ($1,099)
HYBRID SERIES
Many of FIRMAN's most popular generators are part of their Hybrid series. There are more than 20 different Hybrid series generators available in FIRMAN's product line, and they provide excellent power and versatility.
These generators have wattage ranging from an impressive 3,200 to 11,600, meaning they'll have sufficient power for just about any purpose imaginable. 
While these units are quite versatile, they're best used for emergency power, job sites, farms, large RVs, and buses.
FIRMAN's Hybrid series generators aren't as quiet or eco-friendly as the Zero-E models, but when you need major power, they'll get the job done.
Here are some of the best selling models from this series:
These portable generators can be had for between $700 and $1,500, depending on the model you select.
PERFORMANCE SERIES
Much like the Hybrid series, FIRMAN's Performance series portable generators bring exceptional amounts of power to the table.
These generators offer between 1,300 and 15,000 running watts. However, in addition to the above-average power output, the Performance series generators are efficient as well. In a sense, you're getting the best of both worlds with these units.
The Performance series equipment also offers convenient usage and impressively long-lasting power. The best uses for these generators are camping, work sites, and emergency power.
Here are some of the best selling models from this series:
The Performance series portable generators range in price from $340 to $1,500.
WHISPER SERIES
Finally, there are the Whisper series portable generators. These quality generators are another excellent option if you're looking for something that can provide power smoothly and quietly.
In fact, the Whisper series devices are some of the quietest inverter generators on the market. They're also very efficient, eco-friendly, and versatile.
You can use a Whisper series generator for just about any situation, but they're best used for activities like camping and tailgating. Some of these portable generators are pretty powerful, with wattages ranging between 1,000 and 5,000.
Here are some of the best selling models from this series:
Generators in the Whisper series product line range in price from $400 to $1,350.
Before making any decisions, it's important to do your research and gather feedback from reliable sources. That's why we've gathered a collection of unbiased third-party reviews for FIRMAN generators.
These reviews provide valuable insights from real users who have experience using FIRMAN generators in various scenarios. You'll be able to learn about the performance, durability, and overall quality of the generators, and make an informed decision before investing your money:
Are Firman Generators Any Good?
As you can see, FIRMAN Power Equipment offers a wide variety of portable generators to choose from.
However, having an extensive product line doesn't mean much if your equipment isn't any good. So, are FIRMAN generators any good? Generally speaking, the answer is a resounding "yes."
Of course, with four series and nearly 100 different models available, some of FIRMAN's portable generators are better than others. And of course, some provide better value than others as well.
Overall, though, FIRMAN produces high-quality generators, and the majority of them provide pretty impressive value for the price. For the majority of their products, the customer reviews are overwhelmingly positive.
Their generators have frequently been praised for their durability and reliability, which are, without a doubt, two of the most important traits you can find in a generator.
When you're considering purchasing a FIRMAN portable generator, you'll want to take a close look at their different product options before making a decision.
That way, you can be sure you're choosing the generator that best matches your needs. Feel free to read our articles about choosing the best generator for your household or a construction site here to help you pick the right generator for your needs.
INTERESTING FEEDBACK OF REDDIT USERS
"FIRMAN is comparable to all the other Chinese made brands such as Champion, Westinghouse, Wen, Duromax, Predator, etc. No better and no worse.
Honda is ahead of any of the Chinese brands but at a stiff premium in price. The Chinese as a whole have gotten much better."
Read the rest of this comment on Reddit.com
"FIRMAN is a Chinese brand, though I don't mean to say they have a bad product. I suspect their reputation has a long way to grow, unlike Honda, which is well-known in the marketplace. "
Read the rest of this comment on Reddit.com
"I bought a 3000 watt running 4500 watt surge FIRMAN generator and it was a fantastic value compared to the others out there. 
It's reliable and starts every season when I run it (I run it every season to make sure it'll run when needed and to keep the gas fresh)
I got mine from Lowes for less than Costco had them on for and it was shipped to my door for no charge."
Read the rest of this comment on Reddit.com
"Champion is touted as well, but I came across the same poor service….and apparently is China-made. The best feedback I've seen on China-made is Wen and FIRMAN, and Westinghouse assuming their engines are manufactured over there too.
But Honda (and Yamaha I'll say) seem to be tops/ most reliable by far."
Read the rest of this comment on Reddit.com
That said, when you go with one of their products, the odds are quite good that you're going to end up being satisfied with the investment.
Their website provides helpful resources, including informative articles and buying guides, to assist you in making an informed decision on which generator will best suit your needs:
Unique Features of Firman Generators
The specific features of a FIRMAN generator depend on which series and model you're looking at.
That being said, there are certain unique features that you can expect with some or all of their portable generator options.
WHEEL AND HANDLE TOOL KITS & WHISPER MUFFLER
For one, all FIRMAN generators come standard with wheel and handle tool kits. Many of their generators are also equipped with a special "Whisper Muffler," which allows the unit to operate much more quietly than the average generator.
That way, if you're out camping, you can enjoy the tranquility of nature without your generator spoiling the atmosphere.
"NEVER FLAT" TIRES
Many FIRMAN generators also feature specialized "never flat" tires. Since it's common for portable generators to be used in rugged and unpredictable outdoor environments, transporting the equipment can be challenging at times.
With these strong, durable tires, you'll have no problem getting your generator through even the harshest terrain.
How Long Do Firman Generators Last?
It's hard to predict exactly how long a portable generator will last. 
There are a variety of variables that come into play, including the specific model and how well it's cared for.
On average, though, a FIRMAN portable generator will last for somewhere in the range of 2,000 to 3,000 hours of operation before it starts to decline or lose its ability to provide power.
Did you know that you can increase the overall lifespan of your generator by following these simple tips for maintenance and some basic rules for storing your machine?
Besides proper storage and maintenance routine, you also need to prevent your portable generator from getting wet:
Running your portable generator when it's raining or in wet conditions without proper protection (generator cover, steel enclosure or pop-up canopy) will cause significant damage to your machine.
The power outlets on your generator should NEVER get wet. Keep water off the control & connection panel at all costs. I have shared more tips on this topic in this guide: Can You Run a Generator in the Rain & Can It Get Wet?
What Is the Warranty of Firman Generators?
FIRMAN Power Equipment is known for its industry-leading warranties, which come standard with every new generator purchase.
You can read more about the FIRMAN warranty here:
With FIRMAN, every brand-new generator comes with a full three-year warranty. Additionally, FIRMAN's Certified Refurbished generators come with limited 90-day warranties.
Generally speaking, you won't find better warranties from any other portable generator manufacturer.
Where Can You Buy Firman Generators?
The simplest way to purchase a FIRMAN generator is by visiting the official FIRMAN website. There, you can browse the company's entire product line and purchase their generators as well as a wide variety of accessories.
You may also be able to purchase FIRMAN generators at stores such as The Home Depot, Lowe's Home Improvement, Walmart, and other hardware stores and major retail outlets.
However, if you have a specific series or model in mind, you'd be wise to call ahead to confirm the store's availability.
READ NEXT ON GENERATORIST: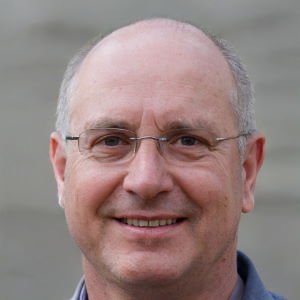 Founder, Generator enthusiast
Our aim here at the Generatorist is to become the No. 1 resource for all things related to generators & your power needs. We have helped over 600,000 visitors with our tips, articles and reviews and we will help you as well.
Our work has been featured in many publications around the world – Yahoo.com, Telegram.com, PaylessPower.com, PopSci.com, TopTenReviews.com, TechRepublic.com, iRV2.com, ThePrepared.com, Renogy.com or ADT Solar. Generators are our passion, and we strive to provide the most reliable & most comprehensive information out there.